Last updated on September 20, 2019
Want to keep up to date with what is going on in my writing world?
Here is this month's edition of my newsletter, Outlandish Tidings:
https://preview.mailerlite.com/u2m8i3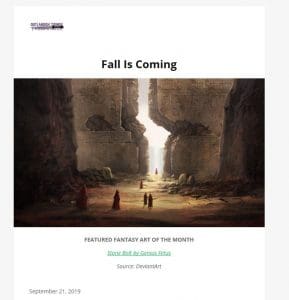 It not only has updates but other useful links, including current sales and giveaways for fantasy, scifi, and urban fantasy titles.
Like it? Subscribe, and you'll get an ecopy of Healer's Sacrifice for free plus Outlandish Tidings in your email inbox once a month.
Enjoy!