Last updated on April 1, 2020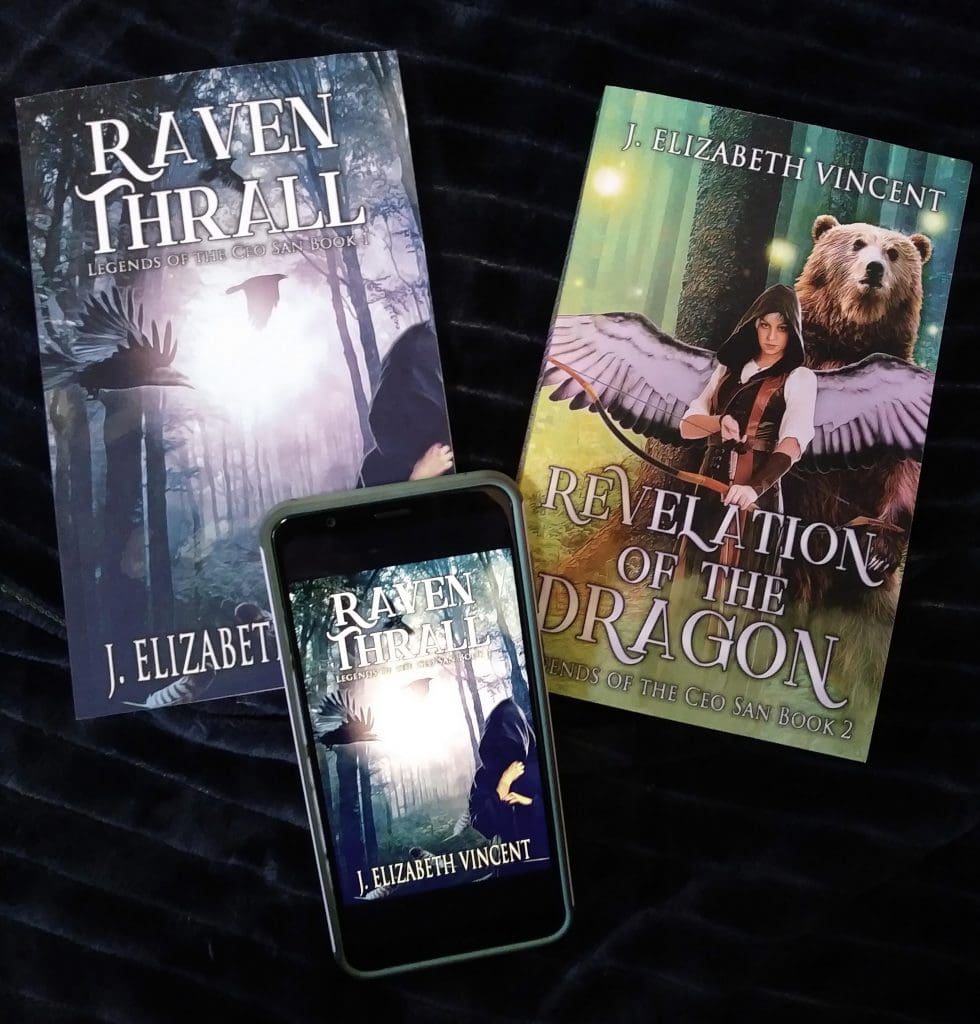 Release Day!
Today is release day for Revelation of the Dragon, Book 2 of Legends of the Ceo San.
And to celebrate, Raven Thrall, Book 1 of Legends of the Ceo San, is FREE from today until April 6.
So for $2.99, you can get both of these on ebook. I promise they will keep you busy and entertained for a little while during this time when so many of us are spending a lot of time at home.
If you read them, I would be honored if you left a review on Amazon, Goodreads, Audible (Revelation's Audible book should be available in June!), or Bookbub.
---
Special Facebook Author Takeover Event with the Virginia Writers Club
In addition, next Tuesday, April 7, from 12 to 6 pm, I'll be participating in an Author Takeover event with the Virginia Writers Club. I hope you'll take this opportunity to join me and other authors to interact, have some fun, and get a chance to win some giveaways!
I'll be in the spotlight and available to answer questions from 1:30 to 2 pm EST and beyond and will even be hosting my own giveaway.
We've got a truly eclectic mix of great authors, including Diane Fanning (true crime and mystery), Pamela K. Kinney (ghost books, horror, fantasy, and science fiction), PA Duncan (historical/espionage fiction), and more!
Join the Facebook event here.